We'd all love to earn more money and have a secure financial future. But let's be realistic - those £50k plus fantasy jobs are rare and there's no such thing as a 'job for life' any more - especially if you are stuck working for someone else.
There will always be those that are successful, secure and that enjoy a great lifestyle, in this and any economic climate. But to join them you may need to take control of your own future and take the plunge into running your own business.
Running your own business can be very rewarding if you work hard and smart. However, it can come with its own risks. We try to help you become as successful as you want to be by reducing those risks because we have already faced and dealt with them over the many years that we have been trading successfully.
This means that we can give you a franchise that is based on real experience and includes a package of everything that you need to get started, full training, 24/7 support and the peace of mind that we have already proven more than £60,000 annual turnover per vehicle through existing operators, that we are happy for you to talk to.

A franchise package based on real experience, including everything that you need to get started.
What's more, we offer you both SMART auto paint repair and alloy wheel refurbishment in the same affordable franchise package, so you have the opportunity to profit from two complimentary car body repair businesses in a large exclusive territory.
If you're willing to bring the hard work, we'll help you with everything else that you need for your brighter and more colourful future.
Discover a Realistic Business Opportunity.
If you can relate to where we're coming from, would love to work with cars and have a habit of hard work, a Colour Wizard® Franchise could be for you and your opportunity to earn - if successful - approximately £60,000 per year, so get in touch today.
Give us a call or come down to our body shop in Liverpool today to discuss our franchise business opportunities further and see our technicians at work, providing many of our car repairs services including alloy wheel repairs, minor dent removals and much more.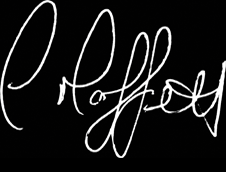 Mr. Leon Moffett
Managing Director, Colour Wizard® UK